It's better late than never and that's the story of Favoured Stars athlete, David Aya who just leaped a distance of 2.16m at the Delta State Local Government Championships to qualify for the World U20 Championships.
This hasn't been an easy feat for the Warri-based athlete who battled with injury during the season but never gave up on his goal.
Going to Asaba, his assignment was simple, and that was to hit the World Junior standard.
He did in his first attempt at 2.16m, clearing his previous Best of 2.15m which he set at the National Sports Festival in April.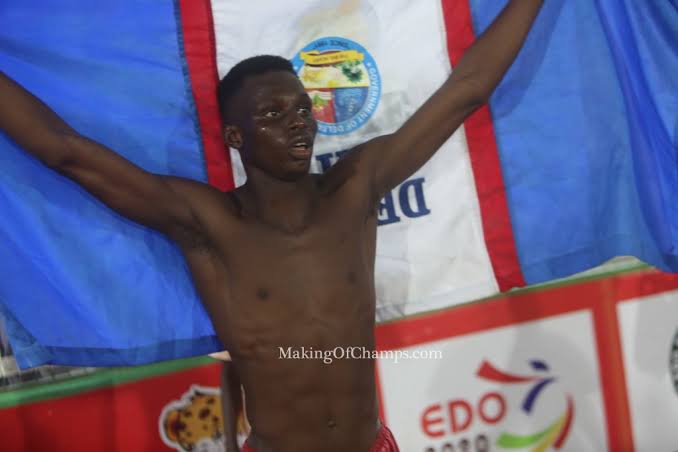 "I feel very happy because I made the world junior standard here. I have been fighting for it since and I give thanks to God and also to the Delta State Governor for giving me another opportunity to compete"
Since April, he didn't hit that 2.15m form again at his next competitions, he only recorded 2.10m/2.00m/2.10m due to his injury.
"The season has been rough for me, I couldn't make the standard when the season was in full progress but I am greatful for this one." He said excitedly.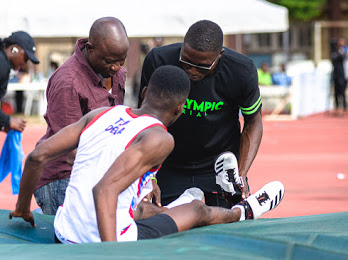 Plans for the World Junior Championships, he said,
"My plan is to represent Nigeria and give them the Gold no matter what it takes."
Recently, David Aya has been posting across his social media platforms, that he is in need of a Sponsor in order to achieve his full potential.
The resilient young jumper has all it takes to go over 2.20m but to achieve greatness takes a lot of investment. To be part of David Aya's journey to the top, you can reach him via his Instagram and Facebook: David Aya or his email ayadavid122@gmail.com.
BE PART OF GREATNESS