The Stephen Keshi stadium, Asaba, Delta state played host to the One day Athletics trials held for Junior athletes who are looking forward to represent Nigeria at the forthcoming World Junior Championships in Kenya later this month.
There were stellar performances by some of these athletes across the various events.
In the Women's 100m, Olayinka Olajide popularly known as AJ Gold edged Praise Ofoku to take the victory in a Massive Personal Best of 11.50s while Ofoku came close with 11.51s with Anita Taviore settling for 3rd (11.60s)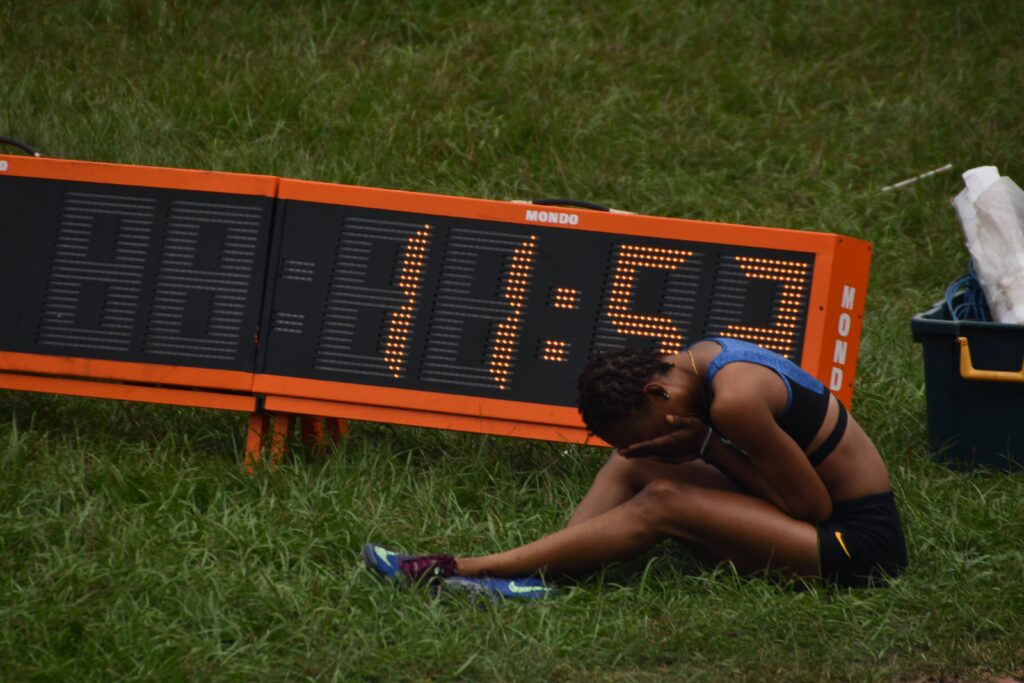 Speaking to theathleticheat.com after her race, AJ gold said, "I was emotionally satisfied. I feel so fulfilled because my coach had a plan and I was able to carry it out."
Despite having the fastest time in the men's heat with 10.39s, Godson Brume pulled out of the final which was won by Kingsley Unorji who ran a decent time of 10.32s ahead of Favour Ashe (10.34s) and Fakorede Adekalu (10.39s).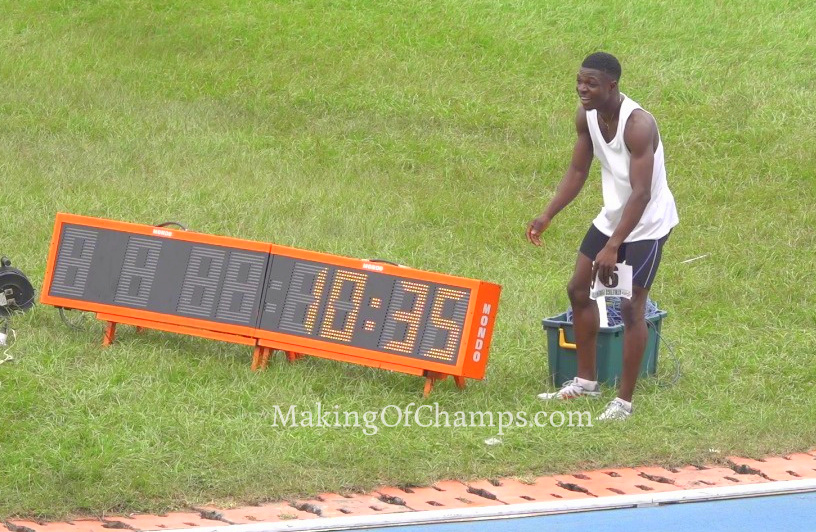 Fakorede went on to have the fastest time over the 200m, clocking 20.98s which equals his PB set in June. It was neck-to-neck race between Okoro Iruoghene and Mabilo Nicholas, Okoro clocked 21.38s for 2nd while the ran 21.39s for 3rd.
Anita who has a Personal Best (PB) of 23.18s dominated the women's 200m, cruising to victory in 23.57s ahead of Chukwuka Obim (23.60s) and Mercy Umaiobong (23.80s)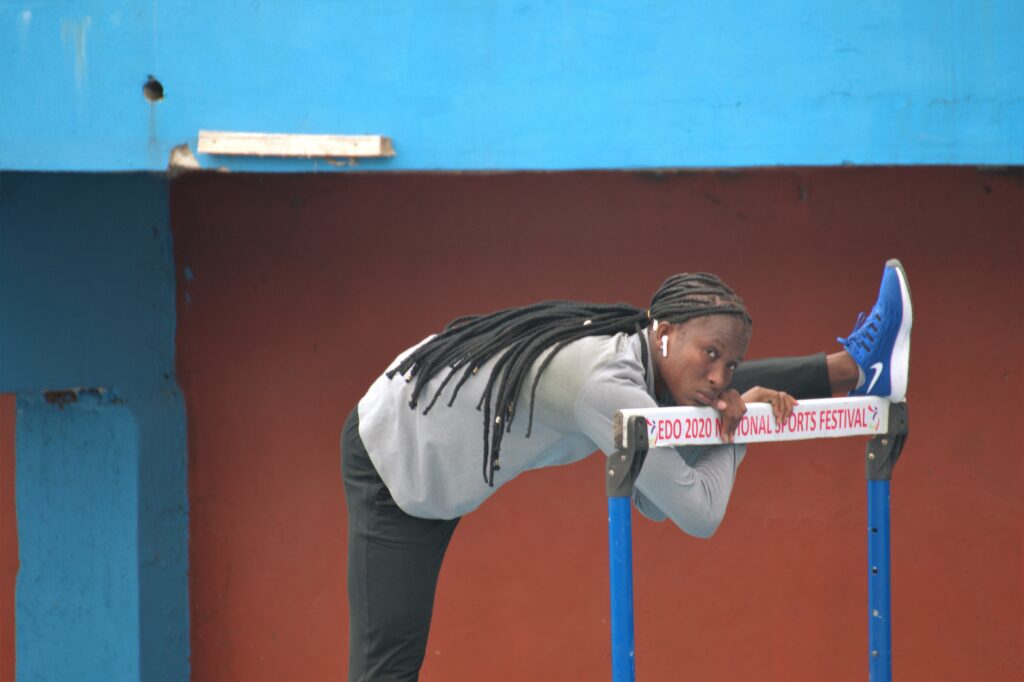 Three men went under 47s in the 400m, there was three final which had Bamidele Ajayi as the fastest overall, as he stopped the clock in 46.80s ahead of Sewekan Segun who ran a PB of 46.92s to take Final 2. Chidera Johnson ran 46.98s to win heat 1 and ranked 3rd overall.
Their female counterparts didn't disappoint either as Opeyemi Oke (53.58s), Ella Onojuwevwo (54.02s) and Joy Usenbor (54.23s) finished as top 3.
Sarah Ochigbo was in a class of her own as she easily won the women's 400mh in a time of 59.49s. Faith Denis was 2nd (62.07s) while Joseph Esther was 3rd (63.20s)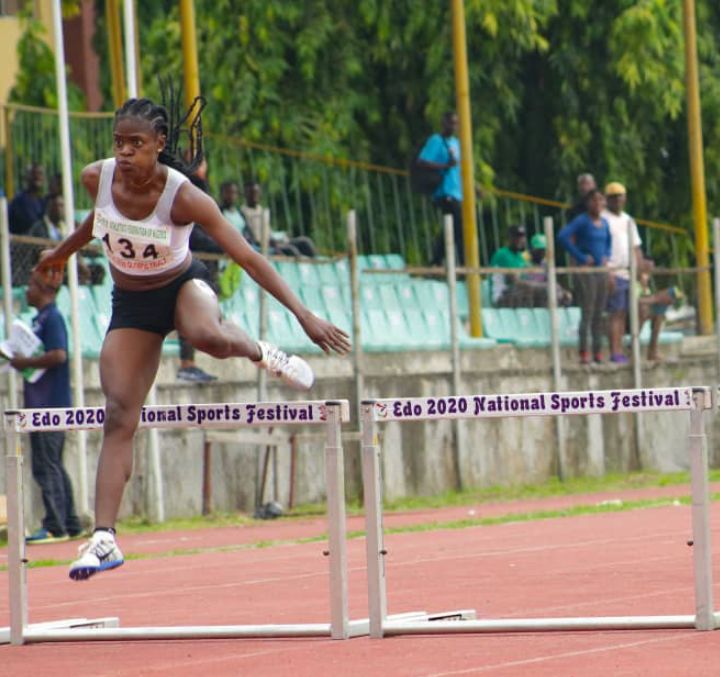 Nathaniel Ezekiel clocked 52.36s for the win while Simeon Odofia (58.08s) and Endurance Ifeanyi (59.72s) were 2nd and 3rd respectively.
While Ekporere Prosper clocked a PB of 13.97s to qualify for the 110mh ahead of Okonye Precious (14.29s) and Robinson Miracle (16.67s)
Onvibor Wilson ran 2mins flat to win the men's 800m, he ran 2:00.16s to finish strongly ahead of Ogolo Odilichukwu (2:03.06s) and Emmanuel Edunoh (2:07.80s). Only one girl ran in the women's event, posting a time of 2:29.20s.
Away from the track, there were some great actions in the field.
David Aya equalled his PB of 2.16m in the men's High Jump which he set few weeks ago at the Delta State Local Government Championships. He has now qualified to compete at the World Junior Championships next month while Ewa Peace jumped 1.65m to win the girls event.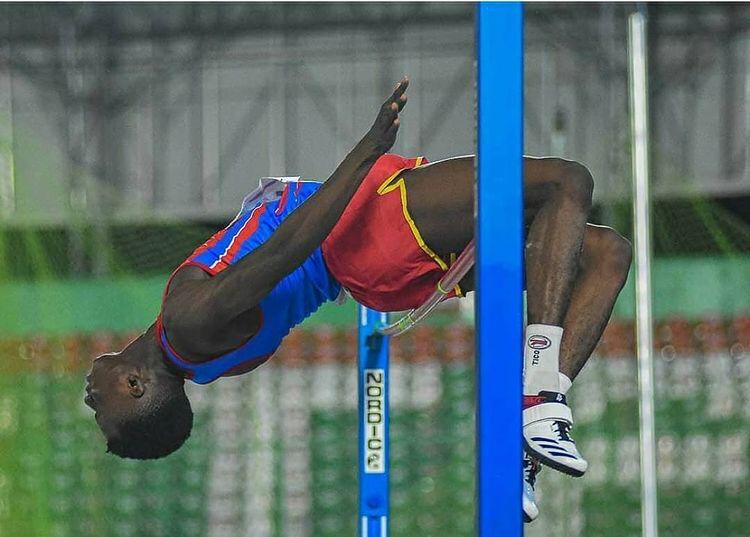 Ugwu Ikechukwu (7.12m), Udumebraye Ese (6.93m) and Thude Okechukwu (6.73m) were top 3 finishers in the Long Jump men event.
Ruth Agadama was the champion in the women's event, 6.03m with Grace Oshiopu (5.75m) and Ewa Peace (5.74m)
Esther Osisike threw a massive 50.44m to win the women's Discus ahead of her teammate, Utitofon James (48.00m).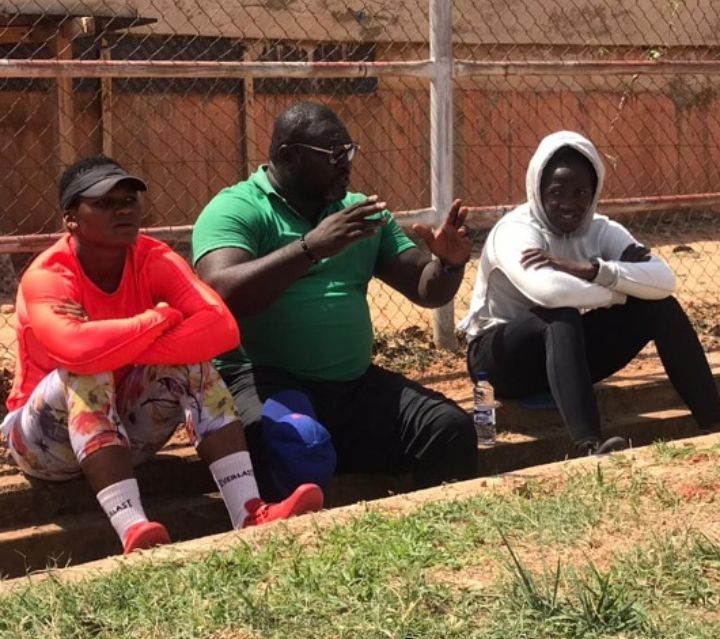 Javelin event saw Ogbuagu Emmanuel (53.82m), Nanmwa Lar (46.65m) and Chiemere Oramulu (35.69m) finish top 3.
Iheakolam Joel (14.43m), Usman Jeffery (14.21m) and Ugwu Meschak (13.78m) finished top 3 in the men's Triple Jump.
Well done Champs!