The Samuel Ogbemudia stadium was beehive of athletics activities last weekend when the Athletics federation of Nigeria (AFN) hosted its first meet for the year. The All comers had over 500 athletes compete in 24 events with some having as high as 17 heats.
2021 World U20 representatives, Nicholas Mabilo and Fakorede Adekalu were among the standout athletes of the competition having returned Personal Bests 10.24s and 10.26s (=PB) respectively in the qualifying rounds of the 100m. The duo went head-to-head in the final A where Fakorede clocked 10.31s to take the victory. Mabilo settled for 2nd in 10.37s while Kingsley Aye-bide finished 3rd clocking 10.44s. Fakorede also had the fastest time in the 200m, clocking 21.06s.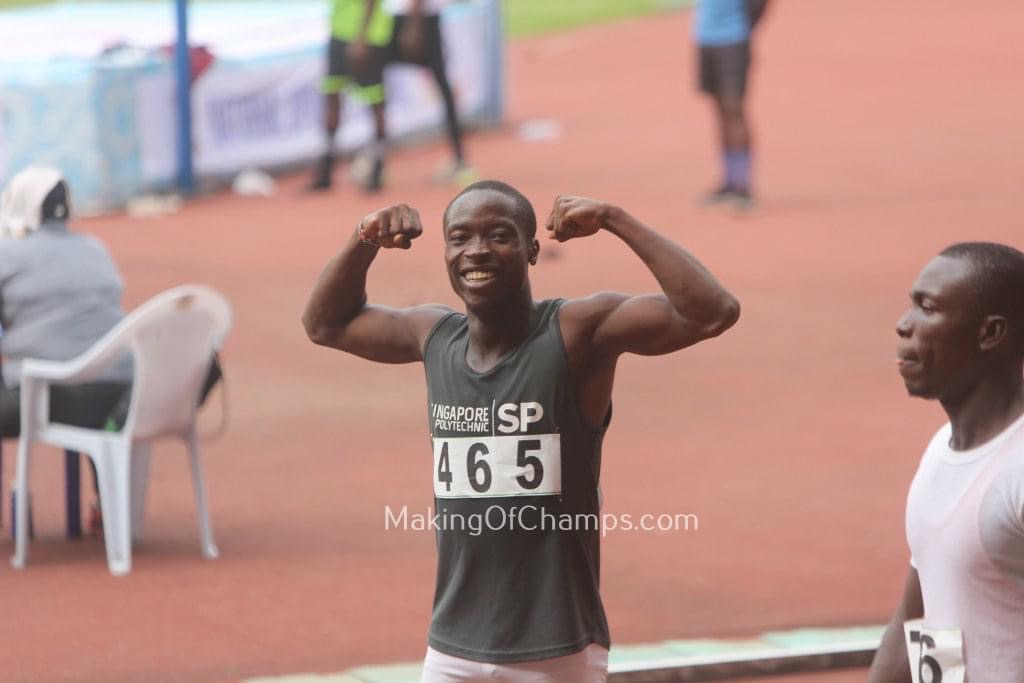 100m Final B was won by Gracious Ushie with 10.41s while Kingsley Unorji (10.54s) and Godwin Ashien (10.56s) finished 2nd and 3rd.
World Junior sprint relay medalist, Tima Godbless took the victory in the women's 100m and 200m, returning a time of 11.52s and 23.46s. Praise Ofoku who returned a Personal Best of 11.44s in the heat, settled for 2nd with 11.66s while Godah Victory was 3rd with 11.81s.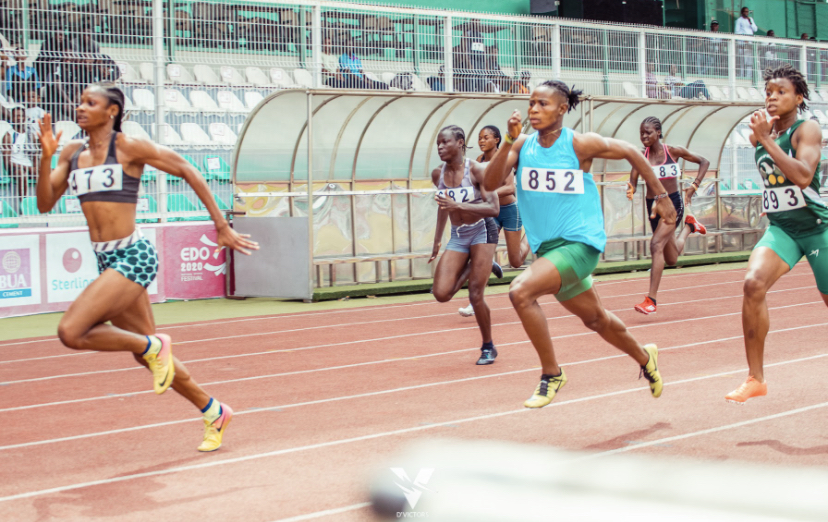 Obi Jennifer ranked 2nd overall in the 200m with 24.02s while Adenuga Temitope posted 24.54s for 3rd.
Nathaniel Samson recorded the fastest time across the 14 heats of the mens 400m with an impressive season opener of 46.52s. Sikiru Adeyemi who opened his season at the Tobi/Abiola Track Meet in Ijebu-Ode returned 46.73s for 2nd overall placing while fast rising sprinter, Ayo Adeola led from start to finish as he clocked a massive Personal Best of 46.97s to win his heat.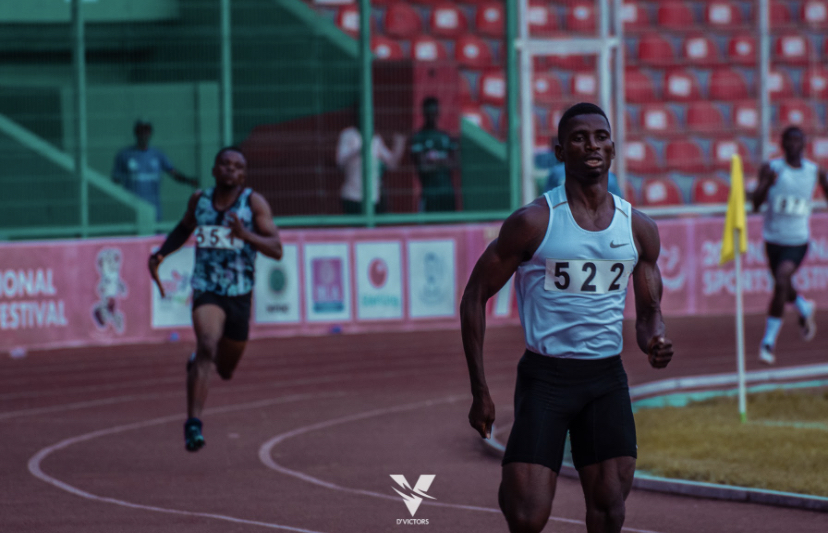 Double World Junior Gold medalist, Ella Onojuwevwo was in a class of her own as she won heat 2 of the women's 400m with 54.64s. Usebor Joy also won her heat with 54.89s while Duruzor Success finished 3rd overall with 54.92s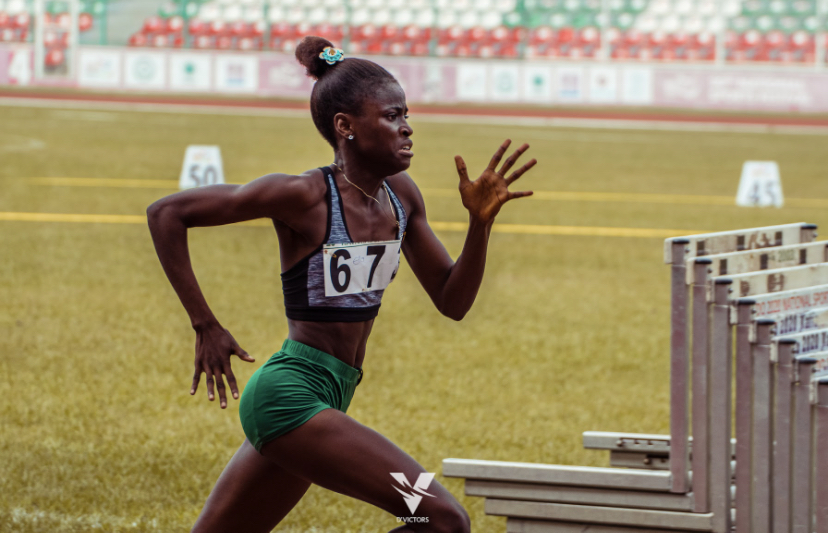 African Games bronze medalist, Abasiono Akpan faced stiff competition from Sarah Ochigbo in the women's 400m hurdles but Abasiono found some extra energy in the last 50m to take the victory in 59.42s. Sarah clocked 59.72s while Joseph Esther was 3rd with 62.16s
Adebisi Sodiq held his own in the Mens event to secure the win with 53.46s in Final B while Oyedele Teslim clocked 54.30 and Gbenga Bakre was 3rd overall with 54.38s
World Junior finalist, Prosper Ekporere was the surprise winner of the mens 110m hurdles, clocking a Personal Best of 14.04s to win the race. His first ever victory in a senior competition.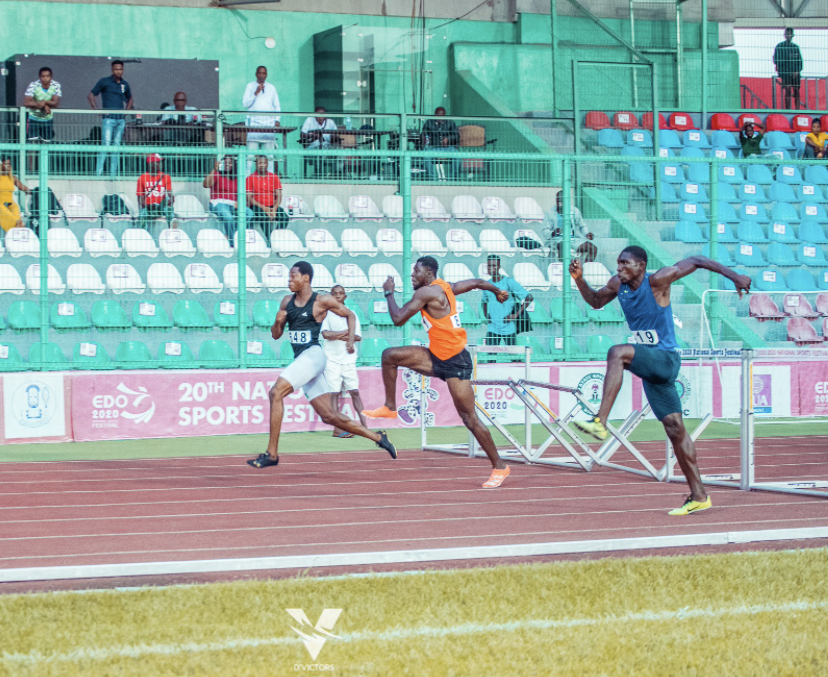 CAA Region II Champion, Musa Great returned 14.46s for 2nd place while Okonye Precious (14.57s) finished 3rd.
Adubi Victoria (14.70s), Labi Mary (14.94s) and Faith Osamuyi (15.22s) were Top 3 in the womens 100m hurdles
Edidiong Udo won the mens 600m in a Personal Best of 1:18.86s while Verity Umaru won the women's race with 1:32.20s
The 5000m men was won by Paul Pam (16:23.95s) while Jimoh Abike clocked 17:47.03s to win the female event. Hamid Sambo clinched the win in the 1500m with 3:56.23s.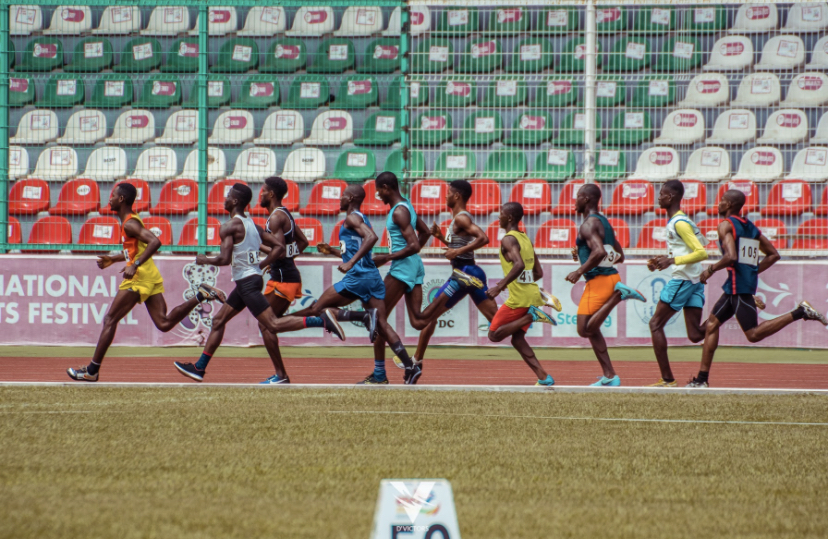 Away from track actions, Afoke Oshasha leaped to a Personal Best in the Men's Long Jump event with a mark of 7.63m as Usman Jeffery (7.43m) and Orekevwie Justin (7.23m) finished 2nd and 3rd behind the 2021 National Sports Festival Silver medalist.
The women competed in the Triple jump with Mercy Honesty taking the victory in 12.68m, Mary Otarouh was 2nd with 12.47m while 2021 Athletic Heat Awards nominee Djoma Fejiro finished just 1cm behind with 12.46m.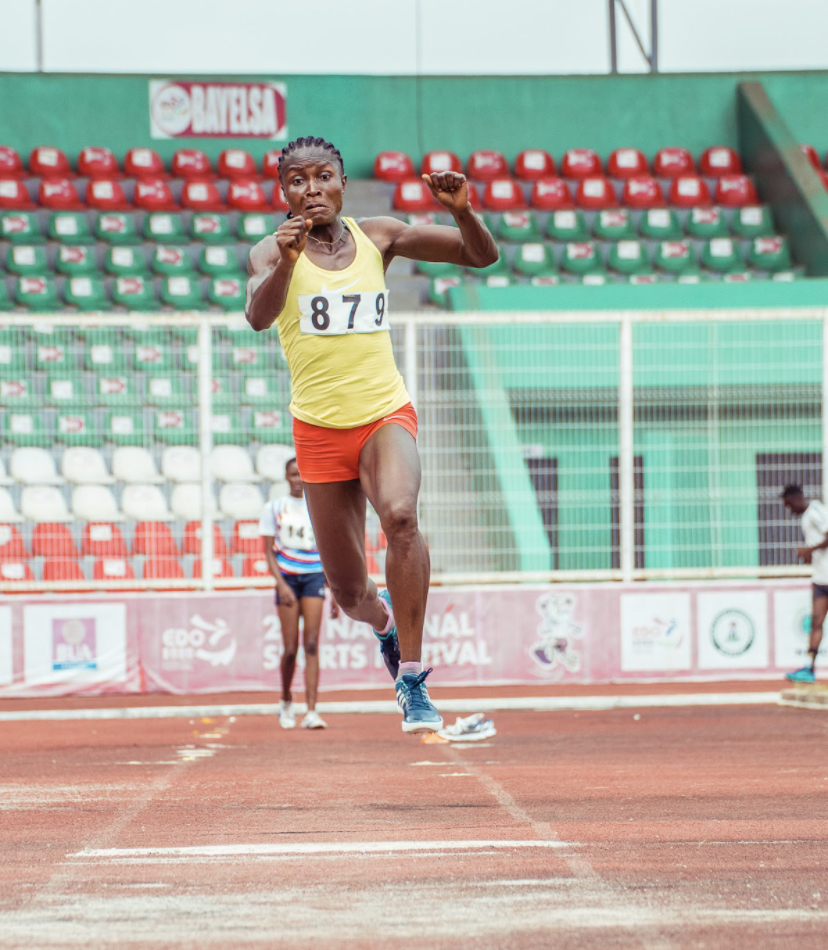 Scaling over 1.70m for the first time ever was Odvwiri Laura who hit the mark to win the women's High Jump event. Ajagbawa Francces (1.65m) and Tina Samson (1.60m) finished 2nd and 3rd
Jimoh Osigwe (2.05m), Irivi Precious (2.00m) and Honourable Clement (1.90m) finished in Top 3 in the Mens Hugh jump.
National Sports Festival champion, Ut Sam, threw 46.26m to win the Discus event, Mustapha Kemi (38.72m) and Amazing Grace (37.67m) finished 2nd and 3rd
Top 3 in the women's Shot Put were; Orobosa Annabel (17.21m), Aniefuna Anulika (13.23m) and Patricia Uzuegbu (12.80m) while Abiye Chinedu (13.28m), Etoro Ebong (13.16m) and Olukorede Tobi (12.43m) were top 3 in the Mens event.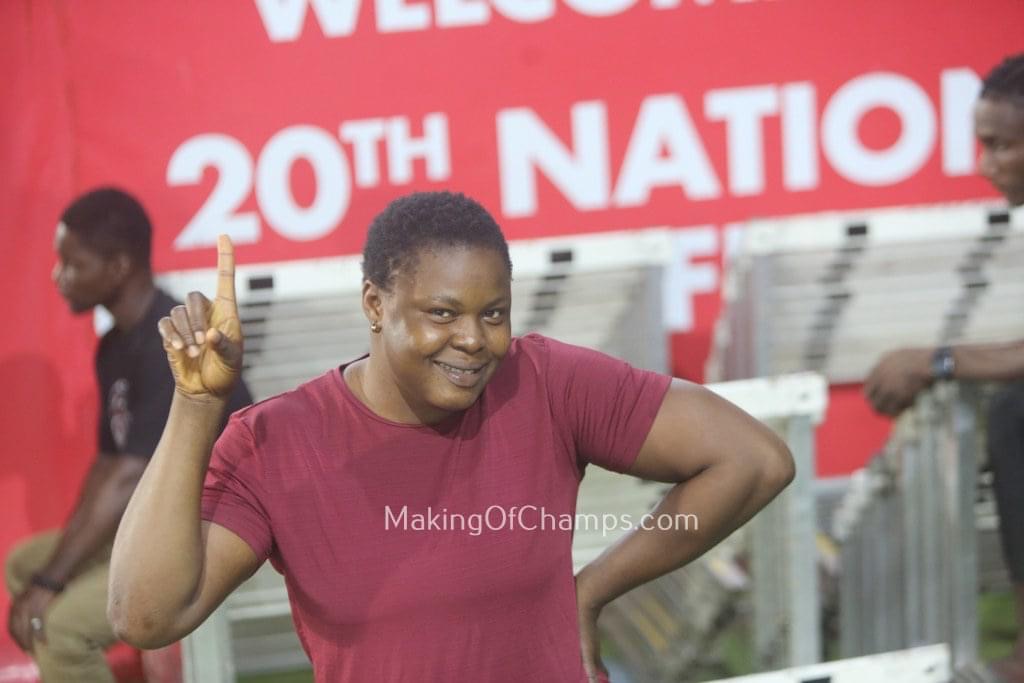 After finishing 2nd in the Long Jump, Usman Jeffery threw a distance of 54.00m to win the mens Javelin, Ofili Ebube (52.89m) was 2nd while Igbonisun Kingsley (52.40m) was 3rd.
Next stop for the athletes will be the International Schools Athletics Championships and The MoC Relays.
Good luck Champs!