At the just concluded Afn Golden League in Benin, quite a number of athletes turned out and showed up in various events recording fast times in the sprint events.
In the women's 100m which featured two finals, Okwose Faith, the double sprint U18 African champion displayed immense talent once again as she stuns the field in the women's final A, pulling clear to take the win in a fast 11.45s(0.6m/s) ahead of Asemota Marvelous who was second in 11.54s while Eyakpobeyan Justiana was third in 11.57s out-dipping Praise Ofoku who missed out. Fourth in 11.58s.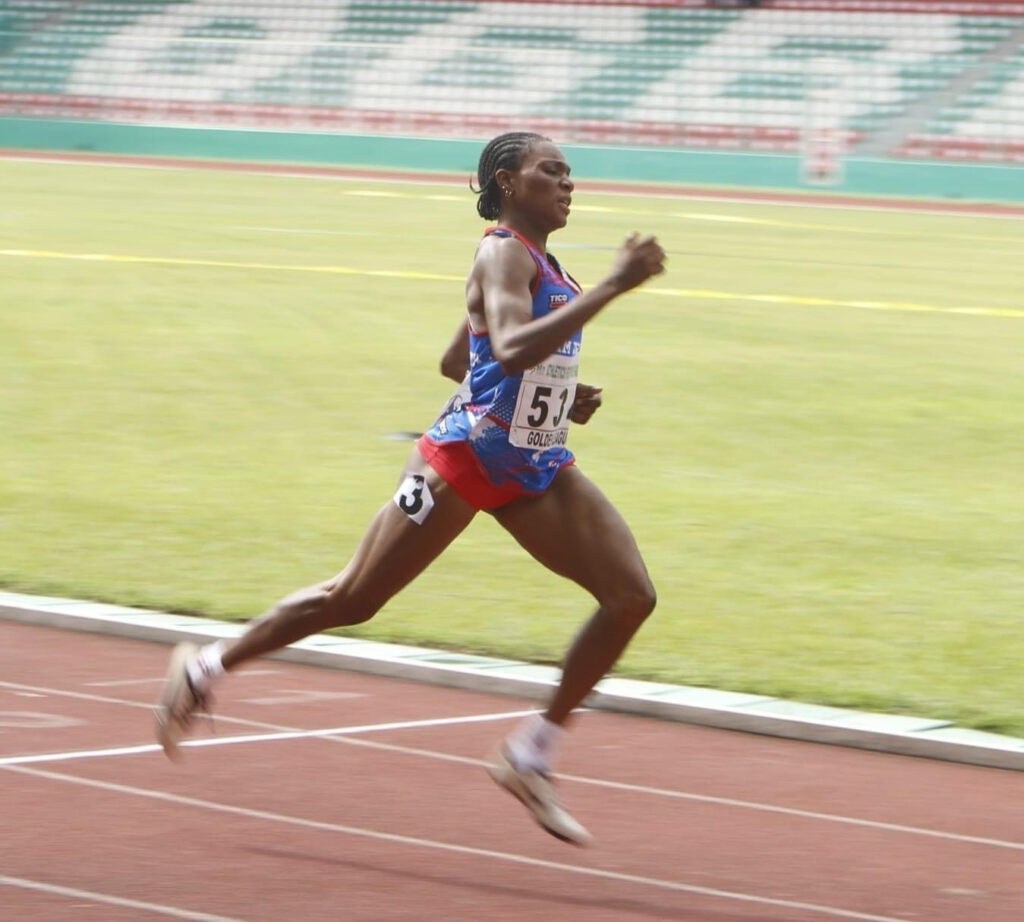 Sule Adijatu Rejoice came victorious in the women's final B. Though, it was much contested as all three podium finishers clustered at the finish line,the aforementioned did enough to snatch the win in 11.79s just ahead of Oyebode Stella Oluwaremilekun who was second in 11.80s while Precious Nzeakor was third in 11.85s.
In the men's equivalent which also saw through two finals, Akintan Sunday took the win in the men's Final A in a staggering 10.30s. Ajayi Kayinsola Ismail was second in 10.37s while Fakorede Adekalu was a close third in 10.39s. All top three finishers ducking under 10.40s.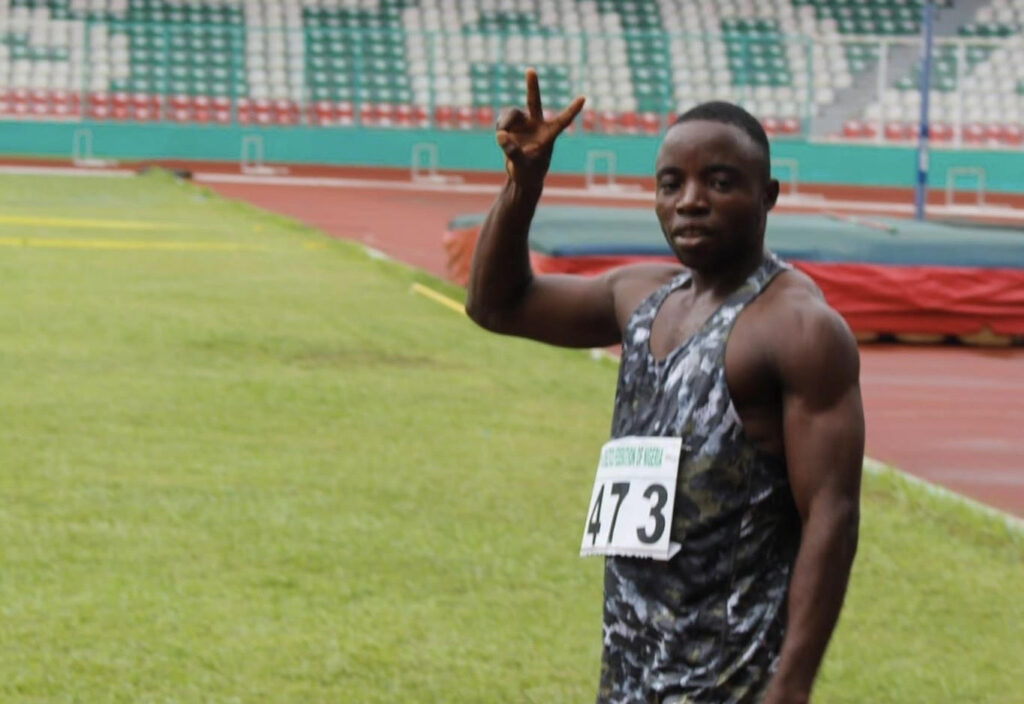 Oche Emmanuel came victorious in the men's final B claiming the win in 10.51s just ahead of Gracious Ushie who was second in 10.53s, while Donald Nwamere was third in 10.53s.
The women's 400m was highly constested and also featured two finals. Both finals saw nine athletes running 53s. A rare feat for Nigerian home based circuit.
In Final A, veteran sprinter Patience Okon showed why she was the utmost favourite to claim the title, as she did enough to brace the tape in first place stopping the clock in 52.47s. However, she received a hot pursuit from a fast finishing Queen Usunobun who finished in second place in a new personal best of 52.55s while Usenbor Osaretin Joy was third in 53.36s.
The women's final B was no different story as Josephine Oloye ran a gutsy race to claim the win in a new personal best of 53.17s. She had to race through the line as the other podium finishers were on her tail. Individual African U20 bronze medalist Ada Bright was second in 53.36s out-dipping Nwachukwu Chioma who was third in 53.37s.
Ogazi Samuel showed why he's the best home based male quarter-miler as he powered to yet another impressive 46.10s in the men's 400m final A. Chidera Nnamani who seemed out of sorts in the race finished strongly, coming out from nowhere to snatch second spot in a season's best of 46.37s ahead of Adeyemi Sikiru who was third in 46.38s.
The final B was won, by Emmanuel Salubi who clocked 47.09s for the win ahead of Japhet Samuel in 47.49s while Abdurahman Afeez came through,a fighting third in 47.59s.
In the half lap event, Okwose Faith recorded the fastest time across all heats in the women's 200m clocking a brilliant 23.56s. The trip of Precious Nzeakor, Queen Usunobun and Marvelous Asemota all dipped under 24s.The formers clocked an identical 23.89s respectively, while the latter was a 23.91s.
On the men's side, reigning festival champion, Adebisi Musbau who finished seventh in the 100m finals, clocked the fastest time across all heats recording a blistering 21.05s. Ekpekpe Favour recorded the second fastest time with his impressive 21.18s while Samuel Ogazi wasn't too far away, as he stormed to a brilliant 21.29s.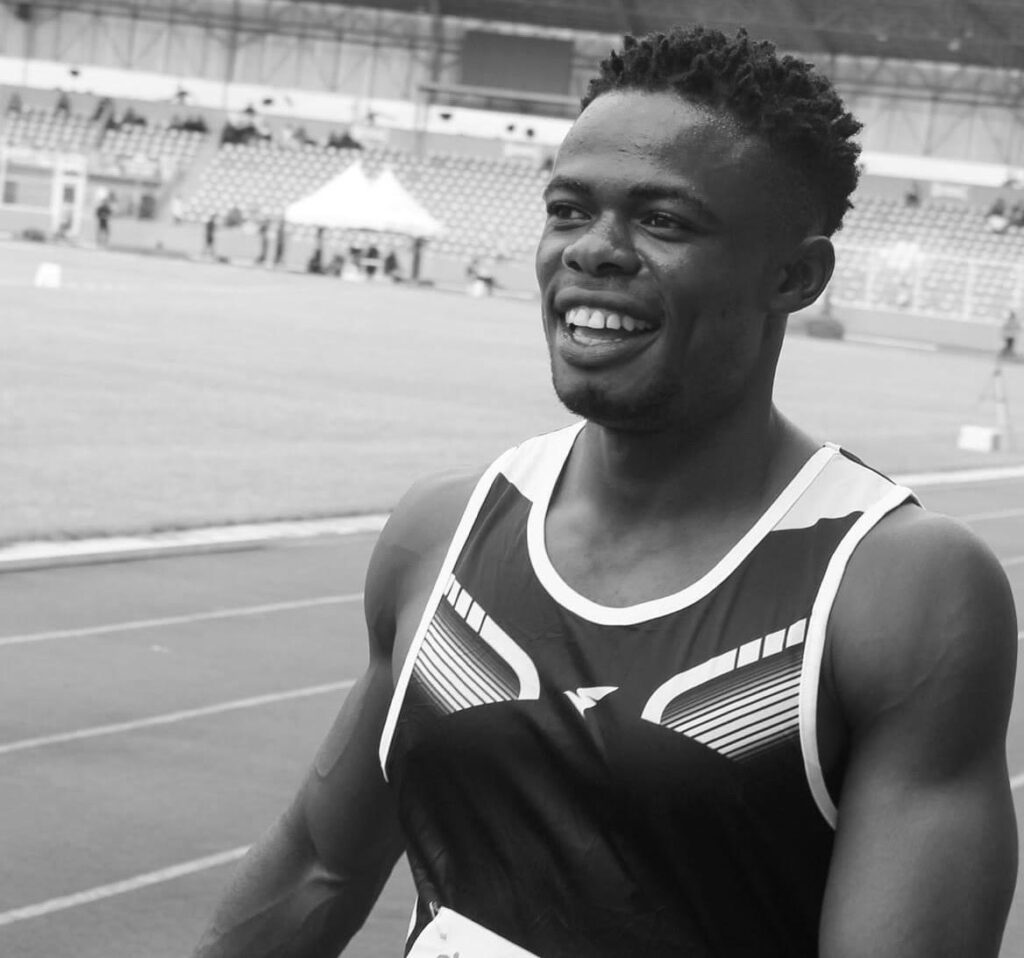 Moving over to the field events, Oshiokpu Grace emerged victorious in both the women's long Jump and triple jump events eventually completing the double as she reached out to impressive distances of 6.12m and 13.10m respectively.
Prestina Ochonogor was second in the women's long jump in leaping to a mark of 5.79m while Ewa Peace Henshaw was third in 5.58m. Meekness Dogoyaro was second in the women's triple jump with a mark of 12.90s while Mary Otuorah was third in 12.18m.
In the men's long jump finals, Charles Godfred, leapt to a mark of 7.82m to claim the win showing his consistency. Usman Jeffrey was second in 7.62m while Tobechukwu Emmanuel was third in 7.50m.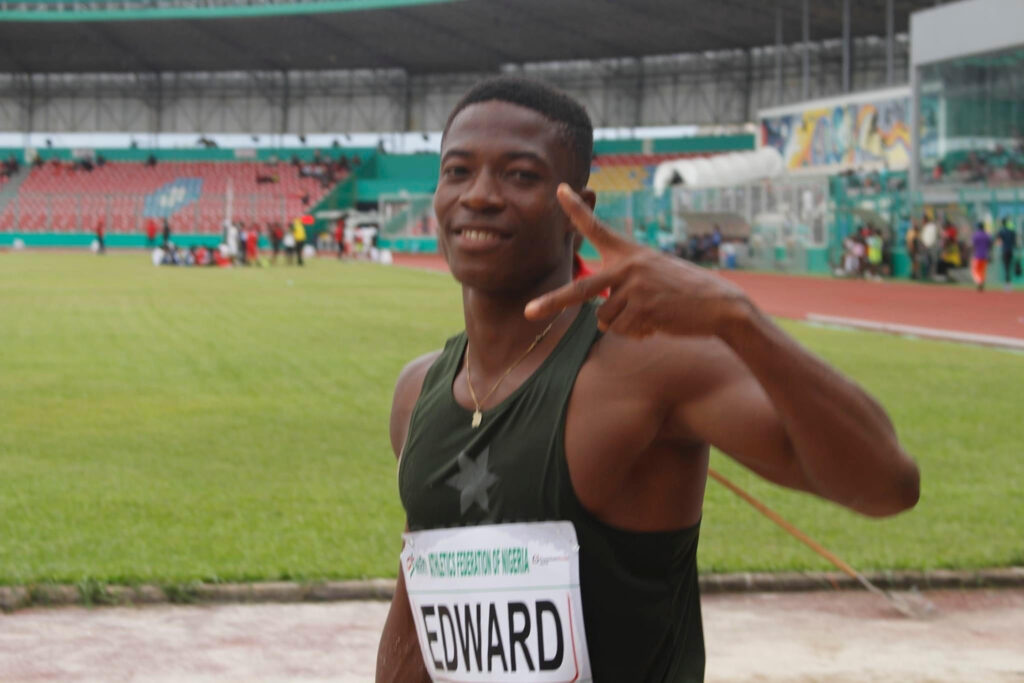 Irivi Precious Ugo was a clear winner in the men's triple jump final leaping to a mark of 15.16m.
In the women's high jump Final, Adeshina Temitope scaled a height of 1.80m to comfortably take the win ahead of Ewa Peace Henshaw and Odivwri Laura were second and third respectively though both cleared an 1.75m.
In the men's equivalent, Justin Jimoh cleared a new personal best height of 2.15m ahead of Fiaku Goodluck was second in 2.10m.
Over the barriers, Musa Great Wisdom won the men's 110m hurdles in 14.02s ahead of Samuel Osadolor in 14.07s. In the women's event,100m hurdles, Faith Osamuyi raced to a massive 13.81s in final A ahead of Ayanleke Stella who was second in 13.96s while veteran, Oluwakemi Francis was third in 14.49s.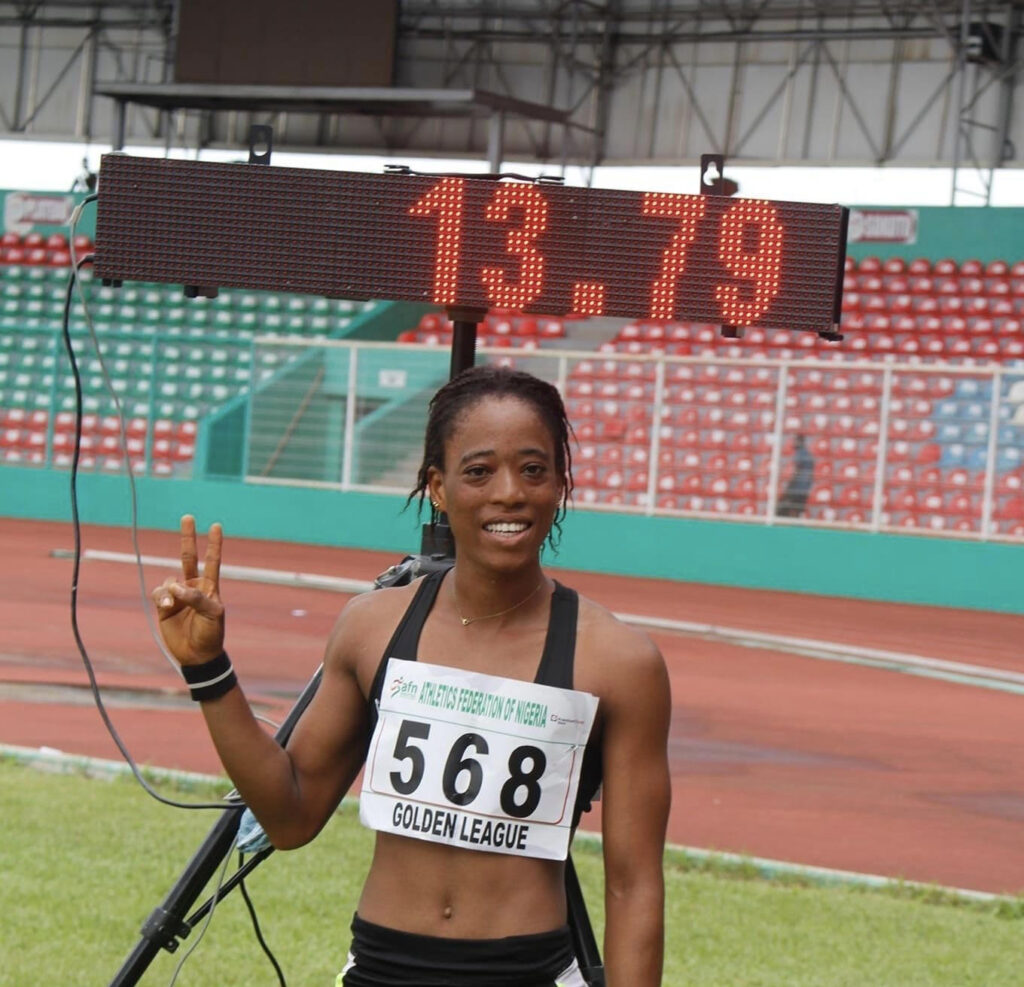 Additionally, In the 400m hurdles, Ovedje Oke Gift broke bounds and she raced to a new personal best of 59.82s ahead of her teammate Adenuga Temitope in 59.92s both dipping under 60s for the first time their career.
Gbenga Bakare took the win in the men's 400m hurdles in a new personal best of 51.81s ahead of Ndiponke Okure who was second in 52.36s.
Moving over to the throws, Osisike Esther showed her consistency once more as she swirled her disc to an impressive distance of 47.03m. Mustapha Ruqqayah was second in 41.44m while Anwulika Aniefuna was third in 36.58m.
Ifeanyi Onukwe won the men's discuss in a distance of 47.13m. Kenechukwu Ezeofor was second in 44.01m while Lawrence Nyerovwho threw a distance of 43.86m.
Kure Samuel Adams haurled his implement through a distance of 73.31m to claim the win in the men's Javelin throw well clear from the rest of the field as Lawrence Onjeke was second in 63.10m while Kenechukwu Ezeofor was third in 60.55m.
Finally, the distance athletes weren't left off the conversation as Saibu Yetunde Olayinka clocked 2:09.40s to claim the win in the women's 800m just out leaning Comfort Aniete James who was second in 2:09.42s. Aseodo Queenly was a distant third finisher in 2:19.50s.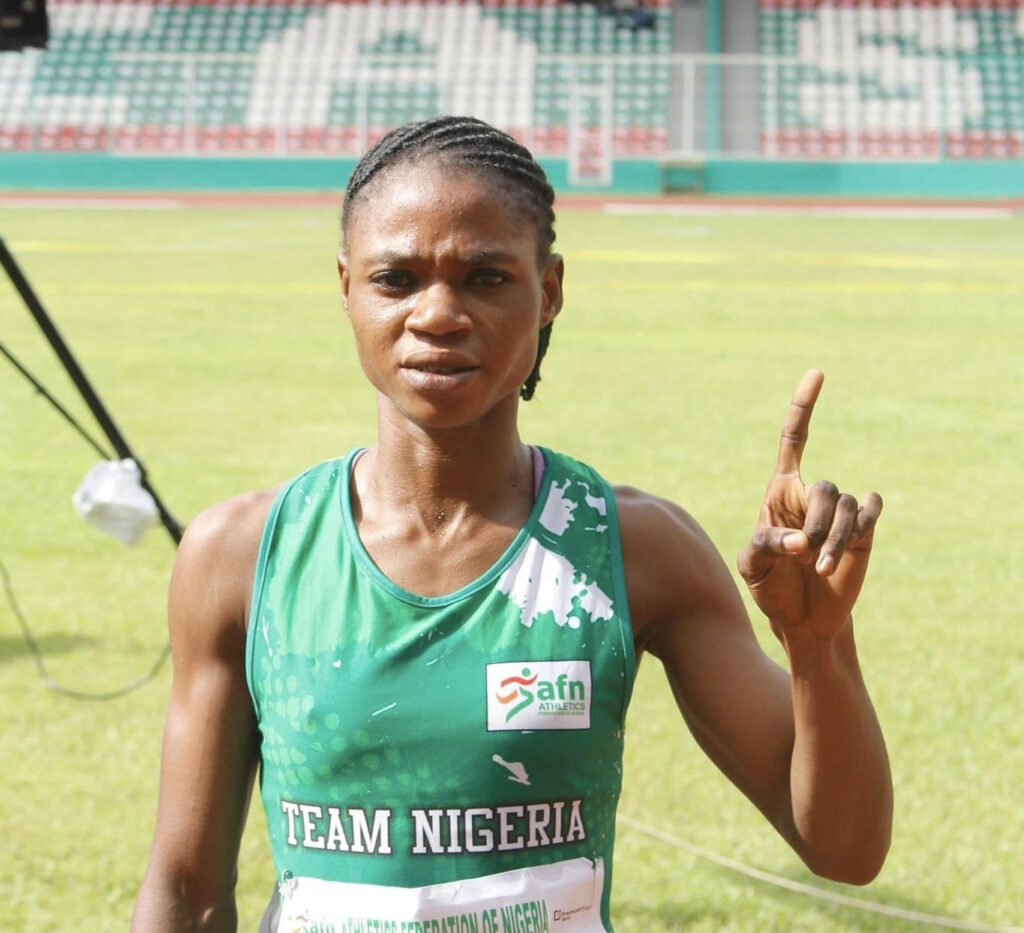 Only two athletes competed in women's 10km racewalk. Faustina Oguh took the win in 57:24.00s while Oribamise Olajumoke was second in 79:03.65s.

In the men's equivalent,Alade Felix was the winner in 55:48.79s ahead of Isah Abdullahi Yahaya who was second in 55.59.28s. Gabriel Sunday Martin's was third in 56:07.31s.
Salisu Habibu claimed the win in the men's 5,000m in a time of 16:45.23s ahead of Okundaye Solomon who was second in 17:11.01s while Anthony Sample was third in 17:.11.69s.