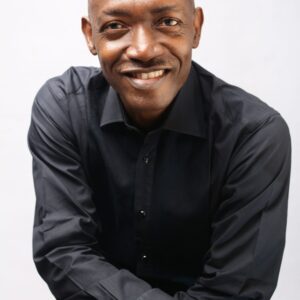 Meet TUNJI A. ADEBAKIN
Creative Thinker, Exploratory, People-sensitive, and Task-Oriented. Seeking to achieve effective and wholesome business solutions that impact customers/consumers positively.
As GM in Ultima ltd (Producers of Who Wants To Be A Millionaire? & Project Fame West Africa.) he was Responsible for Production management for the award-winning Who Wants To Be A Millionaire? The format in both Nigeria and Ghana and Project Fame West Africa across Nigeria, Ghana, Liberia & Sierra Leone.
Developing and co-producing several new and exciting formats for GET TV. Project Lead and chief strategist Online content development and distribution.
Projects/Programmes included:
Kids Say The Darnest Things. A CBS format skinned for Nigeria. Preproduction planning and resourcing.
Strategic marketing initiatives and programme presentations to Multi-Nationals and Major Media Agencies.
Overseas program sales Lead. Targeting program sales to UK and European buyers.
Business Thinking, New Media product conceptualisation, design and marketing.
Strategic marketing, product solution presentations.
He is A Fellow of the Institute of Chartered Accountants, a qualified banker, and a member of CISA with over 20 years of experience.