The 2023 Indoors season started a few days ago, with different Nigerian Athletes in the United States competing in various meets and starting their seasons with impressive performances and season openers, including Personal bests, meet records, and school records inclusive.
      Alaba Akintola, the middle Tennessee sophomore made his first outing at the Commodore Challenge in Nashville, Tennessee, competing in the 60m and 200m event. He won the 60m event final lowering his previous personal best of 6:67s to a massive 6:59s, which was also a new school record for Middle Tennessee. He went on to the 200m, leading the pack to victory in 21.19s, ranking him first overall at the Commodore Challenge.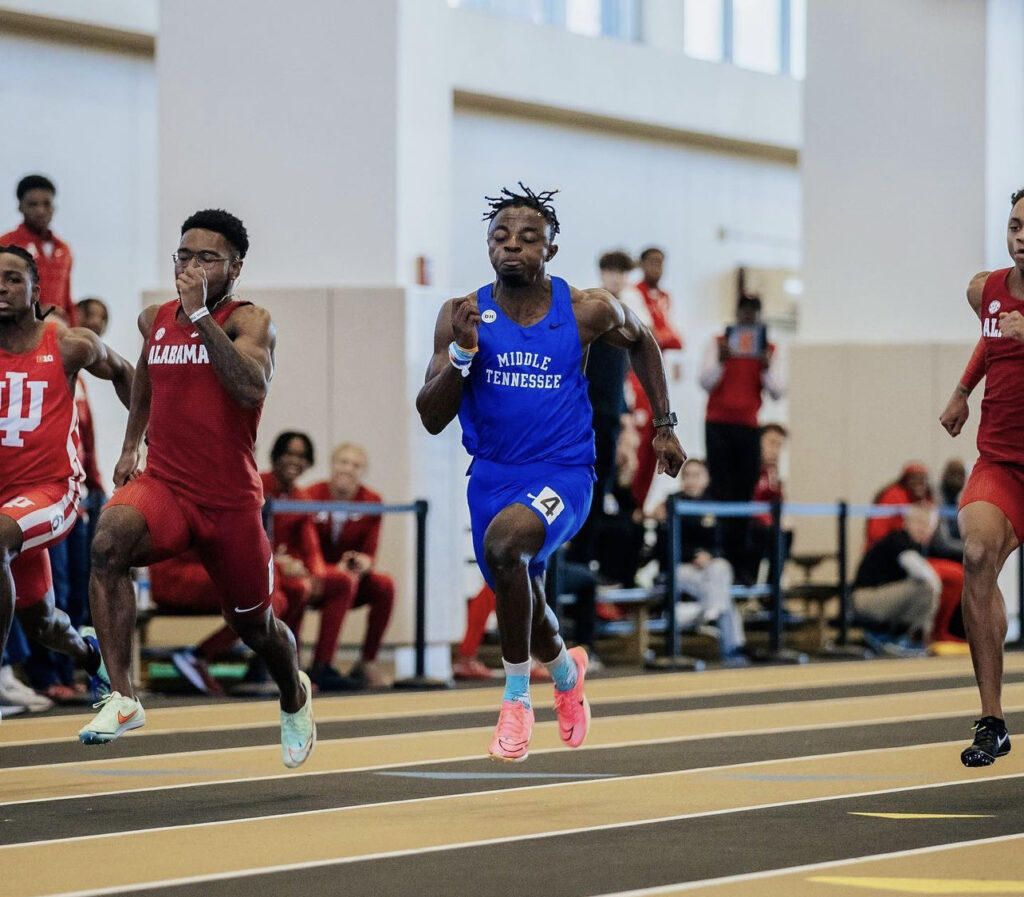 Iredia Goodness of Cumberland University, Tennessee, also had a commanding performance at the Commodore Challenge, leaping a distance of 15.59m which shattered the former school record for Cumberland University, and a new personal best for Iredia. His performance is presently the furthest jump in NAIA this year. He finisged third in his trademark event, high jump with a distance of 1.96m.
Iredia was named the Mid South Conference Athlete of the week, speaking with theathleticheat.com, here's what he said;
"I feel Good.  I knew I was going to jump a 15m but never taught it would be a 15.59m because I've never done 15m and this is a motivation to me, I know I'll do better than this by the Grace of God.
"Winning the Athlete of the week was an inspiration I know more Titles with my name "IREDIA GOODNESS" are yet to come."
He concluded with his expectations for the rest of the season, "My expectations for the season is just to keep jumping PR's on my meets and also have an injury free season and I know it will come to pass because I've worked for it and I'm a son of Grace."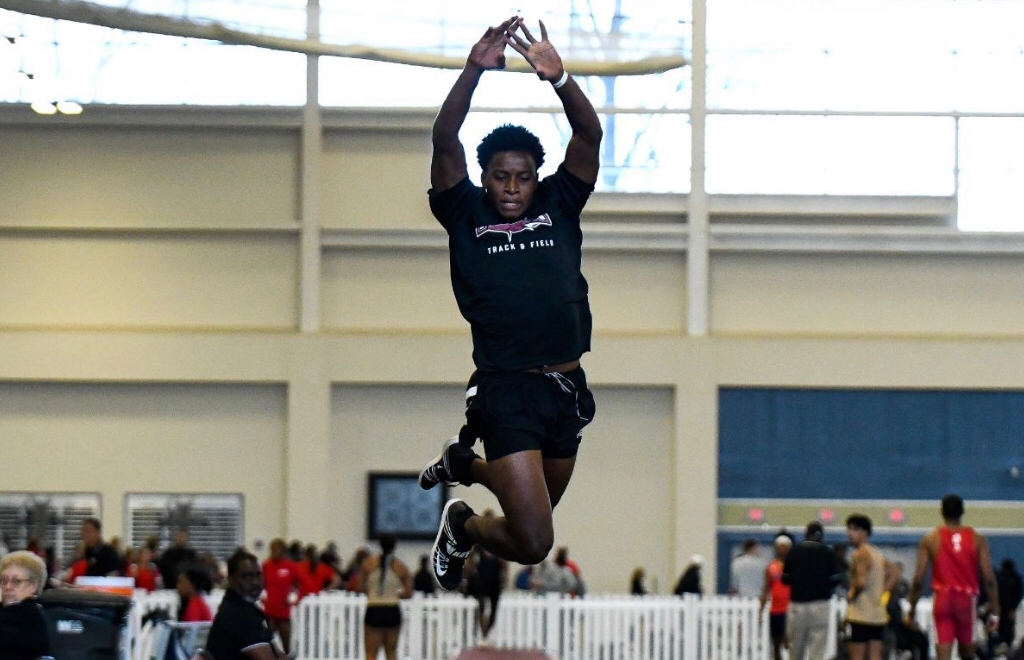 Joseph Edafiadhe, the two time National Champion, who is a student athlete at West Texas A&M, also made his 2023 debut at the Texas Tech Corky Classic, in the men's long jump, and leapt a school record of 7.74m, winning the A section. Its worthy to note that in December, he won the National Sports Festival title in 7.70m held in Delta, Nigeria.
        Moreover, better performances awaits many more athletes who will be competing this weekend, and as we keep you posted on their various performances, we wish them all the best!