Lincoln University junior, Diamond Maria was recently awarded by her school for her excellent performance at the last NCAA DII Championships where she and her team won Gold in the 4x400m clocking 3:42.03s.
Speaking to athleticheat.com she expressed
"Firstly, I will say; all is on God, who made it possible because without him, I can't get there. I felt so joyful been recognized in the congregation of all the audience present." She said excitedly.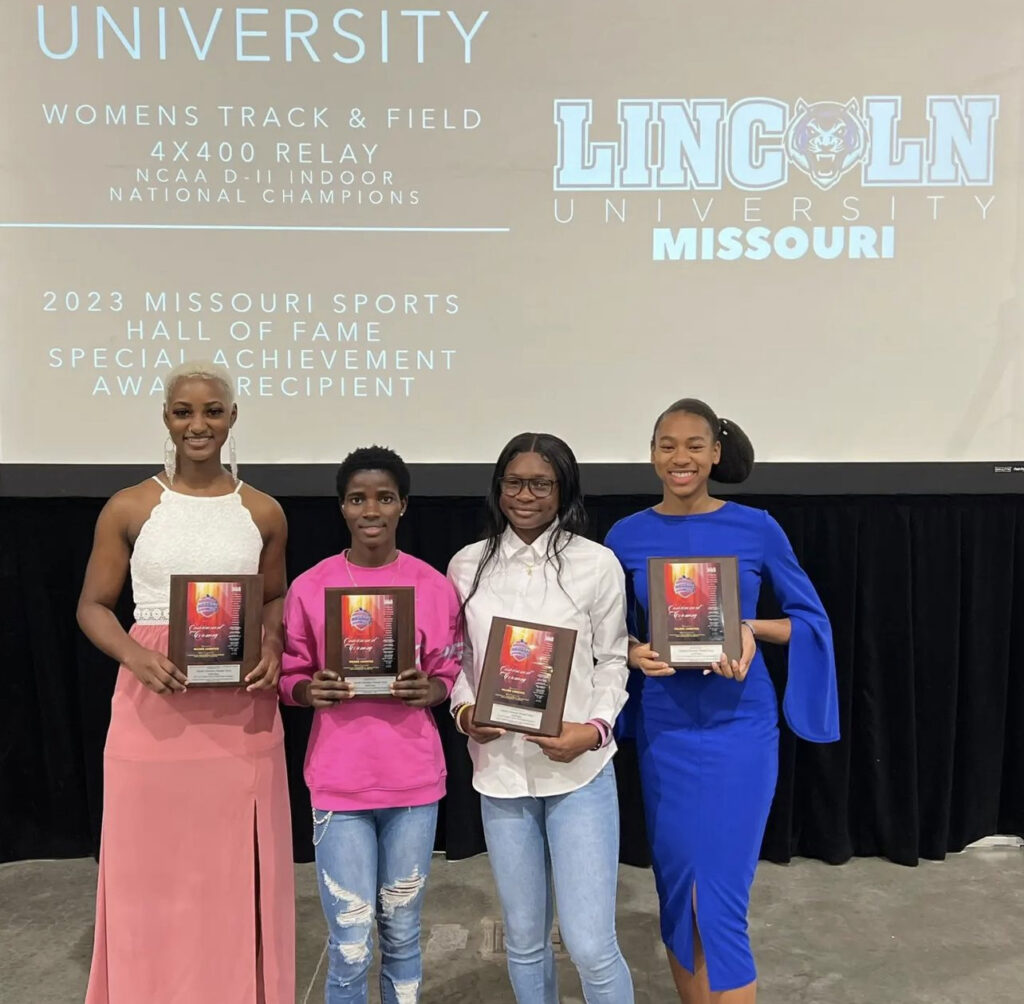 "My season has been going well so far. I started my season last year before Christmas which I ran 600y and 400m. With a time of 1.25s, and 55.87. And this year, I started with 1mile with a time of 5:18.61.
"I have ran a couple of races this season but that's not the time I was expecting, because I know I have trained hard to perform better than that. I guess is because I'm not feeling too good."
Diamond has decent personal bests of 55.13s (400m) 58.00 (400mh), 1:33.78 (600m) and 5:18.61s (1 Mile)
We wish you the very best as the season continues.