Discovered in the sub-hubs of southern Nigeria, Iredia Goodness has been a nurtured talent excelling in the jump events. His indoor season has been laced with stellar performances earning him Mid-South Athlete of the Year as well as Freshman of the Year.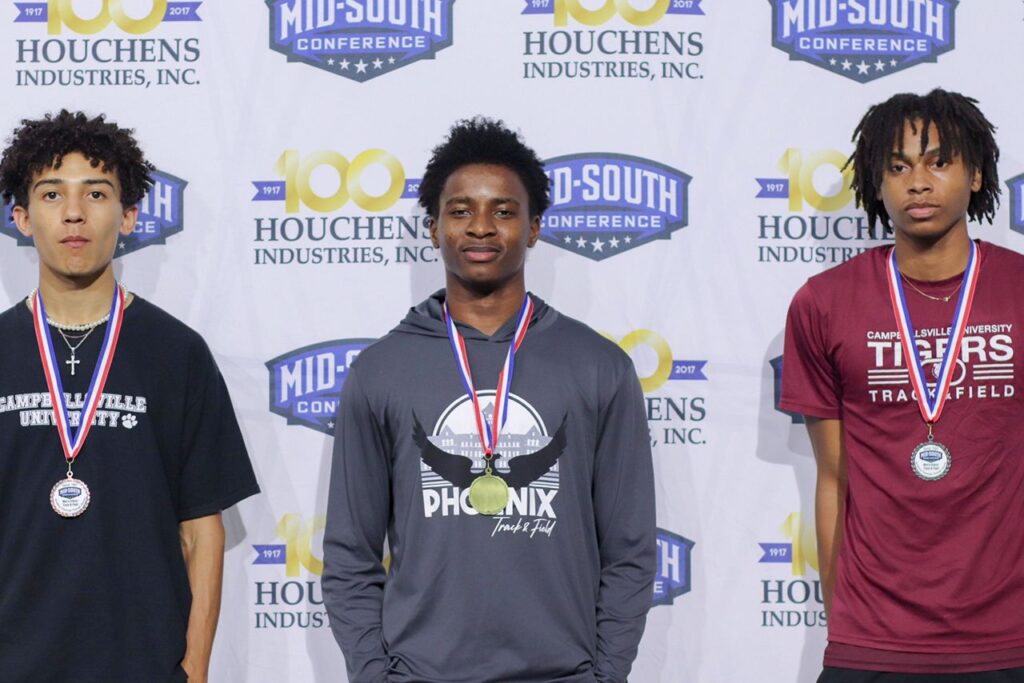 The freshman student of Cumberland University started the season with a brilliant personal and school record of 15.59m to win the men's triple jump event at the Commodore challenge in Nashville Tennessee. His mark is the farthest by a triple jumper in the NAIA circuit this season, also qualifying him for the national Championships to be held in March.
At the just concluded Mid South Indoor Championships, he went over the bar sailing a season's best height of 2.01m to finish second. The budding sensation pulled another one of the bag leaping to a brilliant 7.56m in the men's long jump, taking the win in a personal and school record and picked the Gold in the Triple Jump with a mark of 15.17m.
The youngster joins his teammates, Tobi Oniyide and Praise Idamadudu to compete at Nationals, he spoke to athleticheat.com, he expressed his joy and said he was confident going into conference. 
"I feel blessed winning this award. It was expected, because my target going for the conference will definitely give me those award and I wasn't competing for the awards I was competing to improve my performance which I did all thanks to God almighty. My performance so far has been all planned by God, I'm not surprised because I prayed and worked for all of it."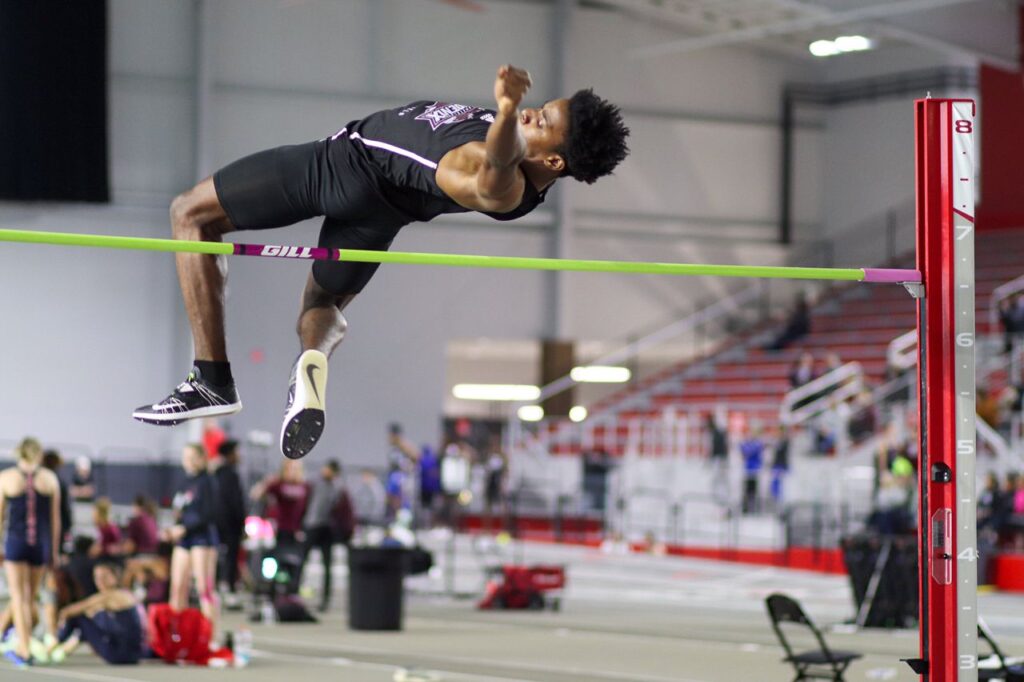 The youngster just arrived the United States and is already putting together a good series of jumps.  We believe he's just lacing up his spikes and there's more in the tank. All the best at Nationals.