Being educated is a strong benefit for every athlete and that's why Athletic Heat has an initiative tagged Athletics In School Tour, the program is to encourage students to combine school and sports.
In this vain, National Triple Jump Bronze Medalist, Bryan Monday has been admitted into Central Arizona College to study Liberal Studies but he may not be able to resume in August due to financial constraints.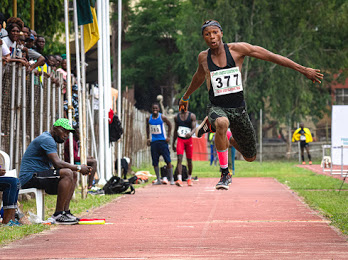 Monday is to sojourn to the United States in a few weeks and we are soliciting on his behalf to get funds which will cover SEVIS fee, Visa fee, Covid-19 test and flight ticket which will cost $1500.
According to Monday, after high school, he moved to a friend's house who lives close to his training center so he can easily access stadium which can get him improve on his jumps and get a good scholarship in the US.
"I've been living with a friend after my secondary school, I decided to focus more on sports so I can get back to school, and this is the result of a six years hard work.
"This has been my dream to train in a good environment so I can get better in what I love doing, and also representing Nigeria at the big games and I plead for your support."
See below his Letter of Intent by NJCAA.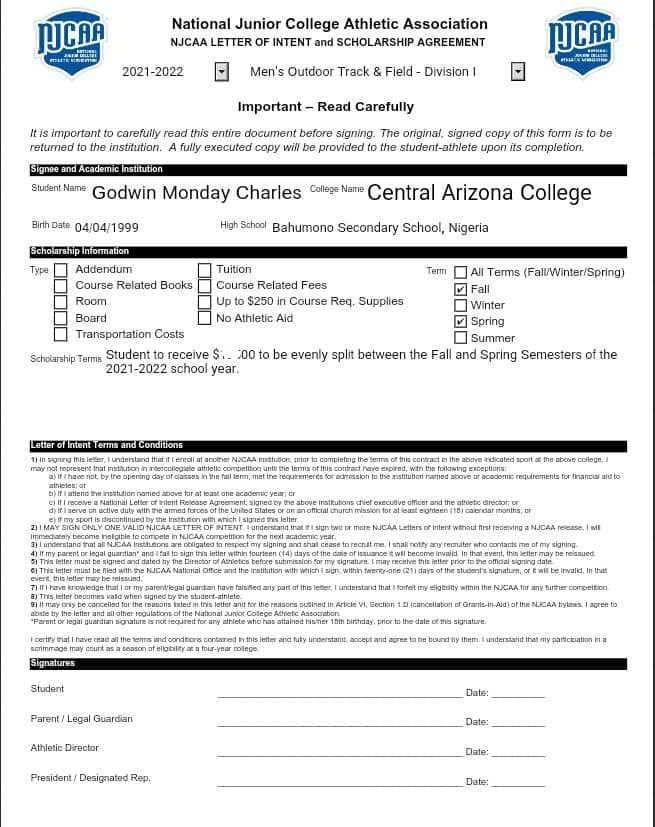 To donate for Monday's trip, kindly send your support to 0225031554 Gtbank Godwin Monday Charles or via Sendwave. You can contact him via mondaygodwin777@gmail.com or 09037587059