From the pits in Yabatech, to Oral Robert University and Louisiana State University, Abire Mercy was back at where it all began for her and she gave herself a good welcome back gift.
For the first time in her career, Abire jumped over 6.5m in the Long Jump event at the Nigerian Olympic Trials held at Yabatech Sports Center to finish 3rd behind Ese Brume and Ruth Usoro with a mark of 6.52m. interestingly she jumped 6.5m twice.
"Setting a new PB on home ground was something I envisaged prior to my arrival into Nigeria. However, within myself, I felt I could have done better than the new PB(6.52m) during the last season back in the States but unfortunately, I got injured and it took me some time to finally get back to shape."
Despite not making the Olympic team, the graduate of Business Administration says she is very confident ahead of the 2022 season as she believes she took a leap forward in her career with her new PB.
Abire used the home crowd support to her advantage, "As per whether the home crowd played a role in helping me get the new PB, the answer is a definite YES; nothing feels better than competing on home soil with family and friends cheering you within touching distance!"
This season she has jumped Personal Bests (PB) thrice in successive months; 6.42m (April) , 6.43m (May), 6.52m (June)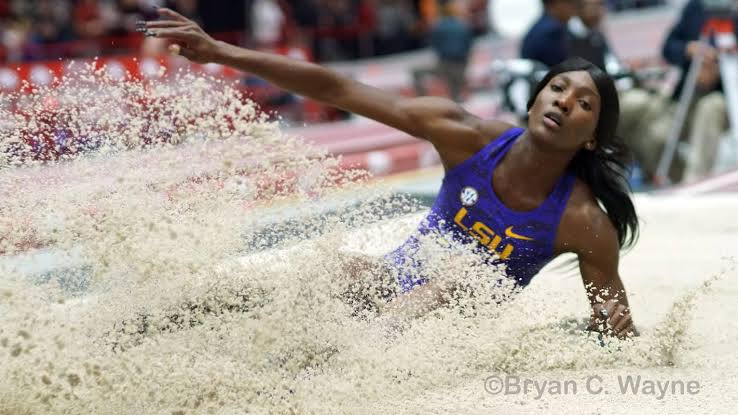 On the progress of Nigerian jumpers in recent years with Meyiwa, Fabian, Ejumeta, Joseph and Tobe all in and around 8m as well as the ladies.
"I would say their performances lately has been impressive! The aforementioned names (Male athletes) have been doing well for themselves as well as for the country. On the flip side(female athletes), we have Ese Brume, Ruth Usoro and others who have been setting PRs upon PRs. This is commendable and I can boldly say that in the nearest future, Nigerian Jumpers would occupy the first ten positions in the world rankings in both the male and female categories."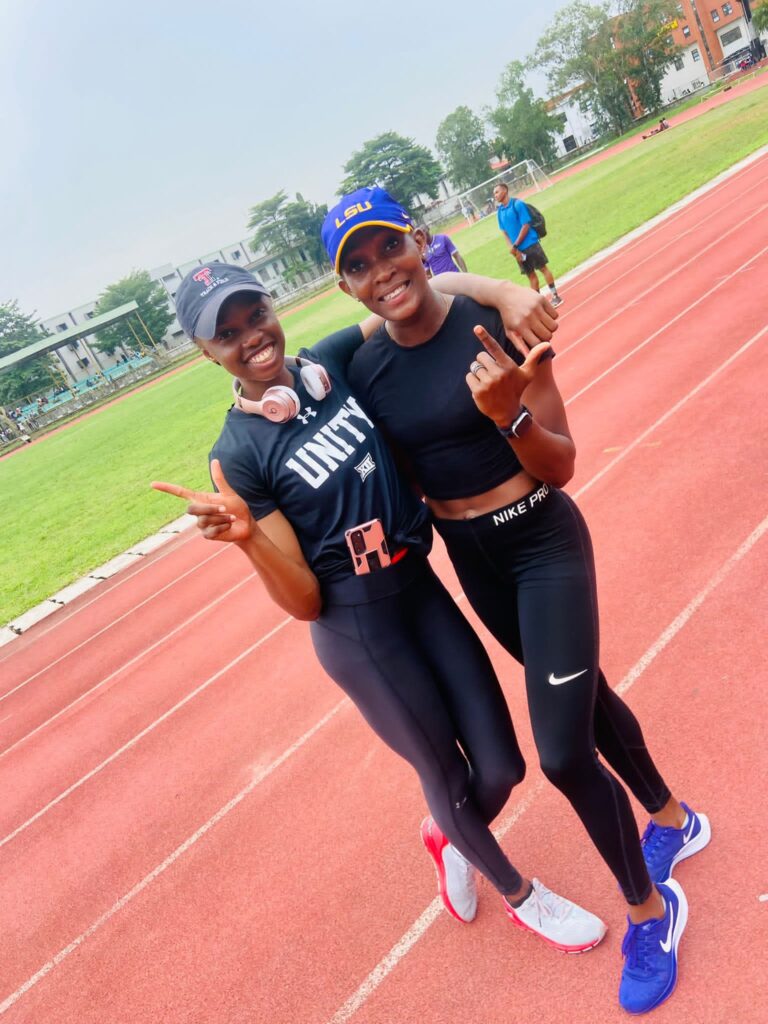 Well done Mercy! We can't wait to see you hit bigger jumps!