World Championships semifinalist in the men's 400m hurdles, Rilwan Alowonle shared with us how he was under pressure to hit the Olympic standard, so each time he went out to compete, he was tensed.
"This whole season, I've just been putting so much pressure on myself to run fast and hit the standard that I haven't been executing any race plans. I come to the meets and I've just been tense and pressing and trying to fight for a time instead of trusting my training and my race strategy that my coach and I have been putting together." He shared with theathleticheat.com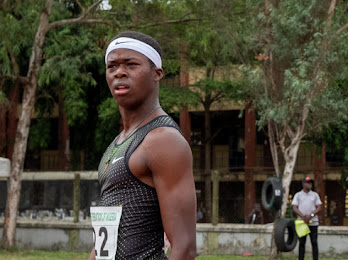 Speaking on his performance at the American Track League earlier this month where he clocked a Season's Best of 49.77s, he said he competed without pressure.
"This race I took all the pressure off myself because the Olympic qualifying window is past and I really was just doing a lot of mental practice this week and the days leading up to the race about running a smooth and relaxed race plan. The race was the easiest race I've had all season. It felt very smooth and easy and a lot less effort than when I had been trying to press for times. That's the ironic part with track, you need to stay smooth to run faster and you can't over tense your body trying to force fast times."
On what his plans for the rest of the season is, he said,
"I'm still trying to figure out what the rest of the season might look like for me. I haven't decided if this was my last race or if I want to continue to run a few more throughout the summer."
Highlights of Rilwan's 2021 season was a 2nd place finish at the Nigerian Olympic Trials in June.