It's always an athlete's goal to deliver at World level; get to the final, win medals, get new PBs.
Sometimes you might be lucky to get all while other times, you might get 1/3 or 2/3, for Nathaniel Ezekiel, it's been 2/3 for the Ijebu ode based athlete and interestingly, he ran 3 successive Personal Bests in 4 days.
When he started his campaign, we knew he was out for a good performance because despite hitting the eighth hurdle while coming out of the curve , he was able to run a then Best time of 51.63s to finish 4th in the heat.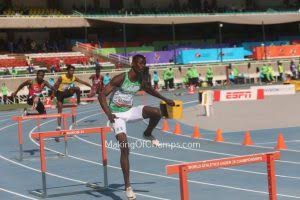 He wasn't done yet, he came back two days later to run another new personal record of 51.39s in the semis to qualify for the final.
At this point, the Nathaniel Jr said he knew he was going to go even faster in the final, "I knew I could run the 49s because I could smell it around me, I could have ran it in the first heat because I got my rythm well until I crashed the eight hurdle, then I realized it's possible for me to run 49s, so I kept on pushing."
He didn't disappoint as he returned a MASSIVE PB of 49.89s to finish 4th in the final. He becomes the first Nigerian U20 in over a decade to go under 50 in 400mh and this ranks him sixth on the World Junior list this year and No. 1 in Africa.

In fact, he is the only African Junior to run a sub 50 this season and the first Nigerian in 44 years to run under 50s as a Junior. The last was done by Dennis Otono in 1977 which is still ranked the Nigerian U20 Record (49.62s).
Interestingly Ezekiel is the highest ranked Nigerian Male hurdler at global level (4th position). No other Nigerian male had been so close to achieving podium performance at all levels.
Nathaniel joins the likes of National Champion, Timothy Emoghene and Commonwealth Games finalist, Rilwan Alowonle in the sub50s club.
Nathaniel Jr now ranks 12th out of 13 Nigerian hurdlers in the men's 400m hurdles to go under 50s.
Speaking with Timothy who ran a Personal Best of 49.69s in June, he said he felt happy that another home based is running that fast and he is challenged to even do better.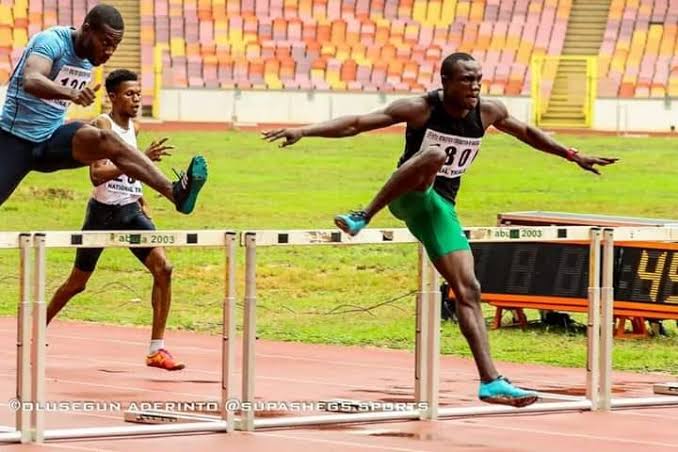 "Well it was a great race. He got potentials and he did run a good race, it's not easy going under sub 50.
"I believe we can get more faster times if we see someone to push us further. He's a fighter and doing a great job, he should keep it up, we are going to do great. He's a great kid and I am super proud of him."
The young champ also competed in the men's 4x400m where he alongside Ajayi Bamidele, Chidera Johnson and clocked 3:07.09s for 4th place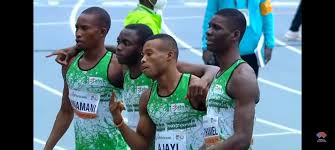 Ezekiel who shuttles between the 400m, 400mh and 800m says he will be focusing on two events and be hoping to go faster in both.
"I would be focusing on the 400m hurdles and also be running the 400m"